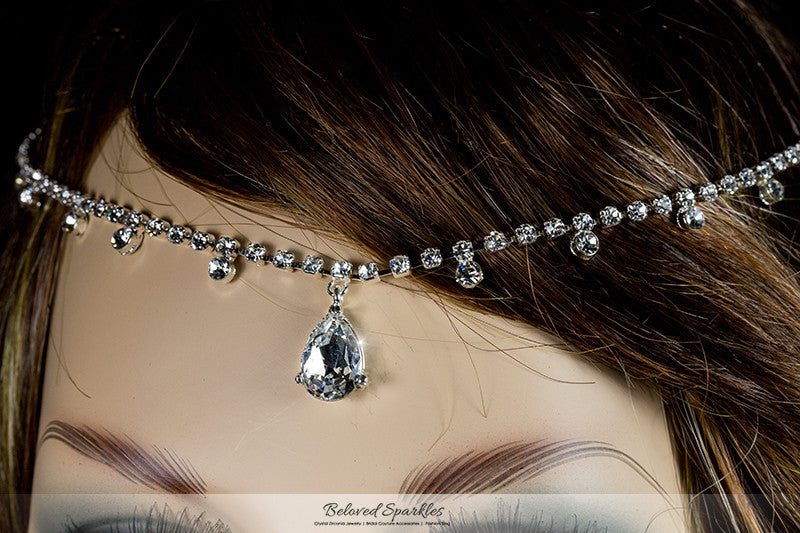 Liana Vintage Crystal Forehead Chain | Swarovski Crystal
Liana Swarovski Crystal Vintage Forehead Chain.

Description:
A glamorous vintage forehead hair chain jewelry is created with best quality sparkling swarovski crystal on silvertone rhodium plated. This head chain can be worn in the front, side or back of downdo or loose low bun hair style. It sits comfortably around your head, while gorgeous sparkling rows of chains crystals delicately drape across your forehead. This beautiful classic piece can be set in perfectly to work with all hair design. It's a perfect match for loose waves or low buns for an instant hit of glamour.

Item: LI-HAR21835S
Plating: Silvertone Rhodium Plated
Gemstone: Swarovski Crystal
Gemstone Color: Clear
Stone Cut: Round, Pear
Adornment Width: 290mm W (11.4in)
Adornment Dangle: 23mm H