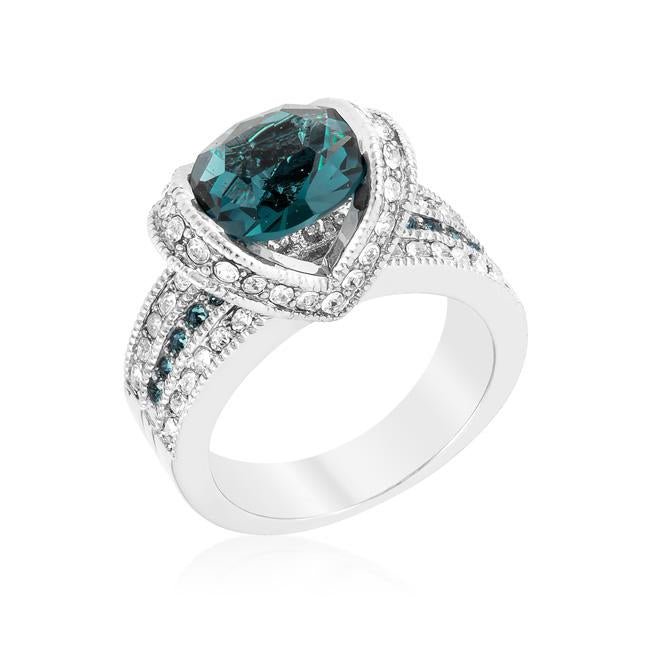 Garett Vintage Deep Blue Oval Ring | 2.8ct
Garett Vintage Deep Blue Cut Oval Cut 2.8ct Cubic Zirconia Engagement Ring.
A Deep blue oval cubic zirconia, tension set on a beautiful paved cz shank and shoulder with silver rhodium plated finish. Crafted with beautiful deep blue cubic zirconia, this vintage inspired ring is very glamorous.
Item: BSJG-CR106481RC30
Plating Color: Silvertone Rhodium
Base Metal: Lead Free Alloy (Brass)
Gemstone Grade: AAAAA Cubic Zirconia
Gemstone Color: Deep Blue - Clear
Total Carat Weight: 2.8ct
Center Stone: 2ct
Stone Cut: Oval - Round
Stone Size: 9mm x 7.8mm - 1.6mm
Adornment Size: 22m L x 10mm W
Face Height: 10mm
Band Width: 4.5mm
Setting Type: Tension - Pave
INTERNATIONAL RING SIZE CHART: