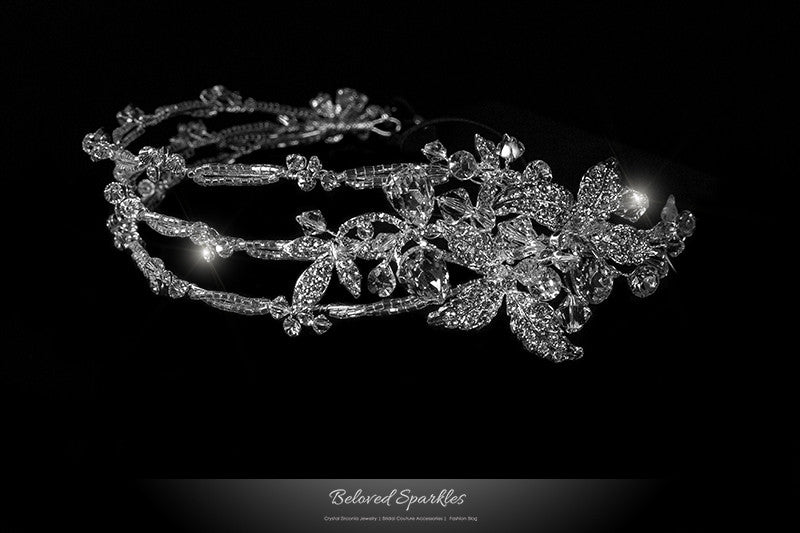 Korina Three Rows Floral Silver Headband | Swarovski Crystal
Korina Three Rows Floral Swarovski Crystal Silver Headband.

Description:
This glamorous three rows floral cluster headband is created with best quality sparkling swarovski crystal and hand wrapped with wire tightly on rhodium plated finish. Also available in gold. The headband is very flexable to adjusted beautifully with your hair style as a slim or wide headband. The flexibility will create the perfect comfort as a decorative piece on the head or back of the bun, and can be worn as a stretch band.
Item: LI-HAR195524-1S
Plating: Silvertone Plated
Gemstone: Swarovski Crystal, Faux Cream Pearl
Gemstone Color: Clear
Stone Cut: Pear, Round
Adornment Width: 50mm W (2in)
Adornment Length: 330mm (13in)