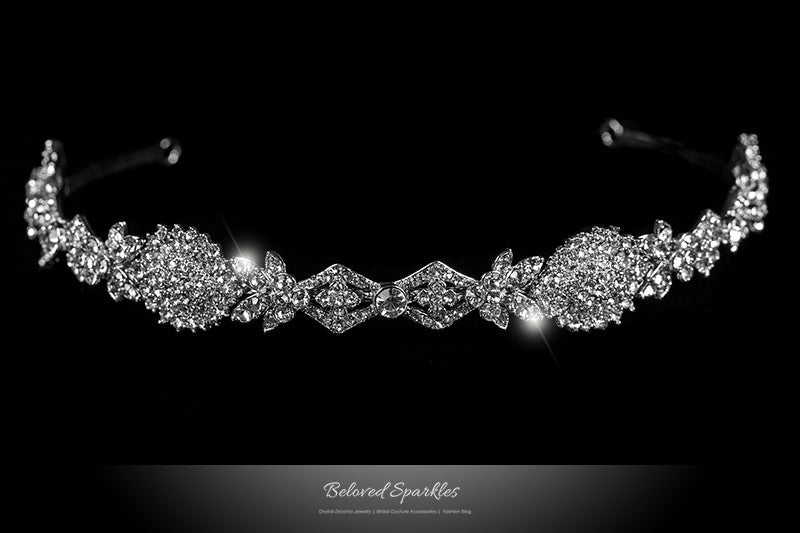 Kristy Art Deco Cluster Silver Headband | Swarovski Crystal
Kristy Art Deco Cluster Swarovski Crystal Silver Headband.
Description:
This Art Deco Cluster Headband is created with best quality sparkling Swarovski Crystal and Rhodium Plated. This classic headband will pair beautifully with just about any hair design, and the flexibility of the headband can fit all head sizes even for flowergirl.
Item: LI-TAR122076-FR
Color: Silver (available in Gold)
Gemstone: Swarovski Crystal
Stone Cut: Round
Adornment Width: 20mm W
Adornment Length: 280mm L (11in)
Gemstone Color: Clear
Metal: Genuine Rhodium Plated for Anti Tarnish